Anti-Wrinkle Treatments & Fillers, Dublin City Clinic. Private state of the art clinic in Dublin 2.
We offer a wide range of non-surgical aesthetic treatments including anti-wrinkle injections,dermal fillers.  Now Only 270.00 euro for 3 areas. In our state of the art clinic you can now have all your cosmetics needs carried out in our beautiful Dublin 2 clinic. With Dr Kevin Mac Donald our Irish registered Doctor you are in safe hands with over 10 years experience and thousands of satisfied customers.  Available several days a week. late evenings and weekends, Call clinic to book your FREE consultation today.
All our aesthetic treatments are carried out by experienced Irish doctors. We adhere to the highest industry standards of best practice and clinical excellence.  For free consultation or to talk with one off our Team you can call 01 675 08 21
About Dr. Kevin McDonald
Dr. Kevin McDonald MB MRCS MCh is a medically trained physician, graduating from NUI Galway in 1998. He worked in general surgery in the UK for five years before returning to Ireland to specialise in Cardiothoracic surgery in 2006. During his tenure in cardiothoracics, Dr. Kevin has worked in some of Dublin's most respected hospitals, including the St. James's, the Mater Private, Blackrock Clinic and the Beacon.
Anti-wrinkle Vs Fillers: Everything You Need To Know
The line between the two can sometimes seem blurred, so we asked  two experts  exactly how they differ, and the important questions to ask before considering treatment. Here's the lowdown between Anti-wrinkle vs fillers …
Anti-wrinkle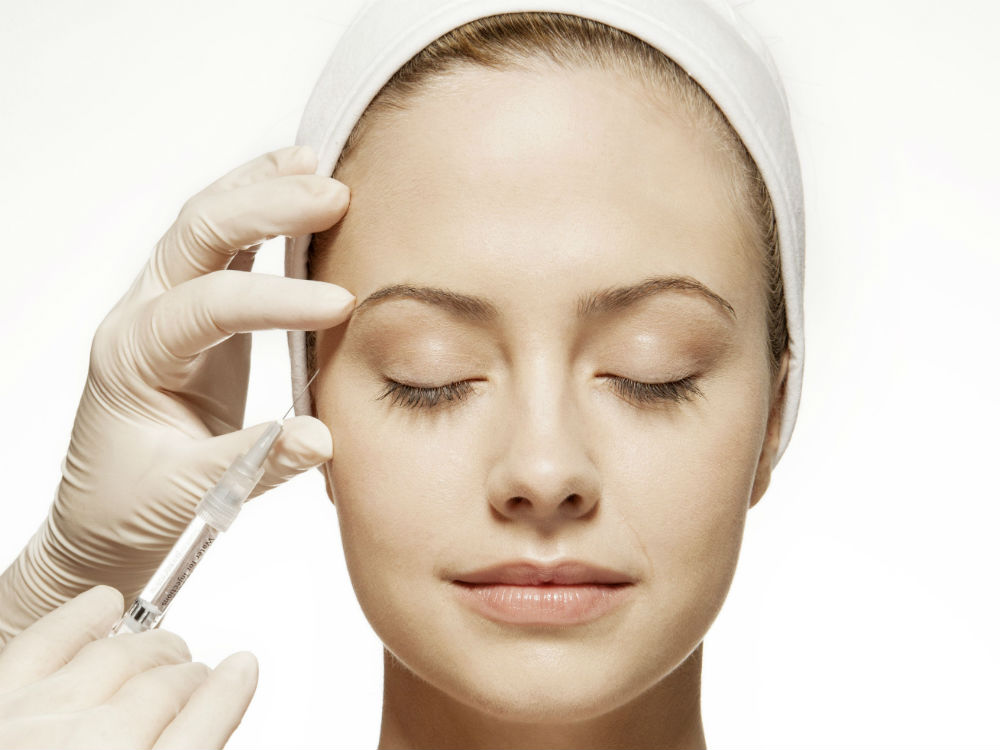 What is Anti-wrinkle and how does it work? 
Anti-wrinkle is known as a natural, purified protein,  used to temporarily relax facial muscles that cause lines and wrinkles. It is also used to treat medical conditions such as excessive sweating.  Anti-wrinkle is the original and best-known brand name and the most tested product on the market. It is the result of many decades of studies and has been used extensively in medicine. It is considered the safest product, and it is certified in the medical and cosmetic field.
What does the treatment involve? 
The treatment involves a consultation with  Doctor who will check and advise the best possible treatment and areas that will need down to get the desired results needed. This can vary between one area, two areas and three areas, or fillers for lips etc.Typically, patients will come into the clinic and point to a specific line that they don't like. Good practitioners shouldn't just look at treating this specific line, but will look beyond the line at how the face looks as a whole (as treating an individual line might make the face look unnatural).
Who would this treatment suit?
This treatment covers a  wide range of patients,  primarily used for skin rejuvenation and the reduction of fine lines and wrinkles. The Anti-wrinkle  is injected into the muscles and used to improve the look of moderate to severe frown lines between the eyebrows ( glabellar lines) for a short period of time. It can also be injected into the area around the side of the eyes to improve the look of crow's feet lines.
Who should avoid this treatment? 
Treatment is not suitable for those who are pregnant or breastfeeding. no clinical studies have shown that botox is harmful to the baby  but many medical professionals advise against it. Or patients who have medical conditions, such as damaged nerves or muscle complaints, may also not be suitable  and should discuss this with the Doctor during consultation, to avoid any complications.
What results does the treatment aim to provide? 
The treatment is used to soften the lines caused by facial expression and can be adjusted to ensure natural results. Results last approximately  3 to 6 months.
Average price of treatment:
Treatment starts from 130.00 Euro.
FILLERS ( What they involve)
What are Fillers and how do they work? 
As we age, the natural collagen and elastin in the skin lessens, as cells lose their ability to produce more of their youthful component. The skin becomes dryer, thinner and less able to fix itself. When we are born, we have plentiful amounts of Hyaluronic Acid (HA) in our body, but as we get older HA diminishes, leaving the skin less well supported, and lines and wrinkles develop. By lifting and smoothing targeted folds and wrinkles by adding subtle volume, dermal fillers can make a difference to a person's appearance, usually a much fresher look.
The treatment of wrinkles with dermal filler will usually involve injecting this naturally occurring product (HA) through a tiny needle. Treatment time is very short and little to no discomfort. The discomfort is minimal as the treatment does not take very long at all. The outcome of the treatment is immediate with dermal fillers compared to Botox. Treating wrinkles with dermal filler is fast and effective.  Fillers can be used to treat different areas, From fuller lips to deep skin depressions, & fine lines.
What does the treatment involve?
The procedure takes 30-45 minutes and patients can expect to notice the effects for as long as 18 months after treatment.  With any injectable treatment, there can be some slight bruising or swelling.  This should not last much longer than a day. and is easily covered by makeup.
Who would this treatment suit?
Facial fillers can be used on a wide range of patients, and are primarily used for  those seeking to add structure and volume to the face.  Patients who have lost volume in their face due to living a very active lifestyle  are very suitable for Fillers. Fillers give a  fresher and brighter look and help to restore the volume that is lost naturally when we reach our late 30's.
What are the key questions to ask your consultant before considering a treatment? 
– What qualifications do you have?
– Which brands of products do you use and why?
– Has the product been extensively tested and researched?
– How satisfied are your patients with the results? Do you have any examples of before and after pictures you could show me?
– What are the potential side effects?
– What after-care will I be given?
Average price of treatment: 
Filler Treatment starts from 250.00. We can answer any questions you may have and offer free consultation to all our clients.  We cater for all Anti wrinkle treatments and fillers treatments in Dublin city. 3 days a week, late evenings and weekends.
Call our clinic today on 01 675 0821 to get a free consultation and find out what  we can do for you.  Anti-wrinkle and fillers carried out in Dublin city centre and Newbridge
* Disclaimer for The whitening Clinic Results vary from Person to Person.
Results vary from customer to customer. All the information on this website is published in good faith and for general information purpose only. www.thewhiteningclinic.ie does not make any warranties about the completeness, reliability and accuracy of this information. Any action you take upon the information you find on this website (www.thewhiteningclinic.ie), is strictly at your own risk. www.thewhiteningclinic.ie will not be liable for any losses and/or damages in connection with the use of our website.
From our website, you can visit other websites by following hyperlinks to such external sites. While we strive to provide only quality links to useful and ethical websites, we have no control over the content and nature of these sites. These links to other websites do not imply a recommendation for all the content found on these sites. Site owners and content may change without notice and may occur before we have the opportunity to remove a link which may have gone 'bad'. Consent By using our website, you hereby consent to our disclaimer and agree to its terms.Update Should we update, amend or make any changes to this document, those changes will be prominently posted here.
Fillers are preformed by Dr. Paul Redbond B.D.S resident dentist at Morrison chambers He preforms Fillers on  Monday, Tuesday and Friday in Dublin 2 clinic Morrison Chambers building first floor room 14 and also in Newbridge Wednesday and Thursdays.  Please call in advance for booking appointment so not to be disappointed.
Priclist
Anti Wrinkle injections……………………………………………………(1 area)  €130.00
Anti wrinkle injections  ………………………………………………….( 2 areas)  €200.00
Anti Wrinkle Injections ………………………………………………….( 3 areas ) €270.00
Derma Fillers ……………………………………………………………From €300.00
Lip fillers…………………………………………………………………From €280.00
Hyperhydrosis ( Excessive Sweating)………………………………..From €400